Fall is just a few days away, and that means the holidays will be here before you know it. While it seems like we're still in the midst of summer, people start prepping for the holidays months in advance. According to the National Retail Foundation, more than half of consumers begin research in September and October or earlier.
If you haven't already done so, now is a great time to prepare your business for the biggest shopping days of the year. Small adjustments now could make a big impact when it comes to your overall holiday sales. Just as the number of people shopping will increase drastically, so will your competition. So, how do you stand out?
Plan out your holiday advertising.
Now is the time to plan out how you are going to spend your holiday advertising budget. Take a look at where your current customer base is coming from. What is the most effective way to reach them? There are a multitude of ways you can advertise including print publications, online advertisements such as Google Ads, advertising through websites such as OldCity.com, social media marketing campaigns, and more.
Take advantage of the biggest shopping days.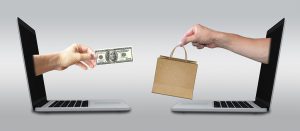 It goes without saying that there are a few days in the holiday season that seem to have become a holiday of their own. We're talking about Black Friday, Small Business Saturday, Cyber Monday, and Giving Tuesday. What makes these days so popular? Fantastic deals and the appeal of getting most, if not all, of your holiday shopping done in a matter of hours. It's all about convenience these days.
So, how do you compete?
Know which days you want to target. You don't have to participate in each of the four days. Choose which of the four match up with your company. For example, if you have a local boutique, Small Business Saturday would be perfect for you. And if you have an online shopping website, you could also participate in Black Friday or Cyber Monday.
Decide ahead of time which deals you will be offering. Making decisions months in advance allows you the opportunity to make sure you have plenty of inventory in stock.
Advertise this through your website, social media accounts, and emails. The only way your customers or potential customers will know about your sales is if you tell them, so spread the word.
Invest in SEO now to be found later.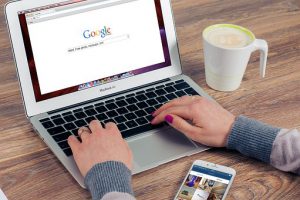 We can't stress this enough. Investing in Search Engine Optimization is key to being found online. You could have the best website, but, without SEO, it's likely not too many people will see it. By incorporating SEO now, you're giving your website time to build ranking among search engines – the better the ranking, the better chance your audience has of finding you.
Make sure your website is efficient and up-to-date.
The holiday season is a time to put your best foot forward and make sure your website is in order. Last year, 44 percent of shopping during Thanksgiving weekend took place online. Your website says just as much about you as your brick and mortar store does. It's often the first impression you make to potential customers, so it's best to make sure it reflects your business well.
Check to make sure you have the following:
Responsiveness

Is your site easy to navigate? Does it work well on all devices?

An efficient checkout process

Make sure your checkout process is quick and simple. A slow or complicated check out could lose a sale and a customer.

Current design

When was the last time you updated your website or logo? Does your website reflect your business? It is important for all aspects of your business to be cohesive, and since more people will be looking at your website during the holiday season, there's never been a better time to consider upgrading your look.

Good quality photos

When people are shopping online, they equate the quality of the photo to the quality of the product. It's really all they have to go on, so it has to be well-done.

Relevant, well-written content

When was the last time you updated your content? Take a few minutes to read through your website. Could it use some refreshing? Well-written content not only paints a picture for your customers but also helps you with your ranking online. The organic use of relevant keywords helps boost your rankings with search engines.

Current on updates and maintenance

Is your site working to its potential? If not, now is the best time to perform updates and maintenance on your site.
We can help.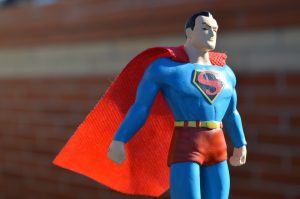 Planning for the holidays while trying to run a business can be overwhelming. Let us help you! Whether you need an updated website, photos for your products or services, help with SEO, or a strategic marketing campaign, our team is here to help with any project you may have. Contact us today for a free consultation to help you get prepared for the holiday season!