Bella Bay Inn
Web Design
Bella Bay Inn looked to break into a younger market than is typical for St. Augustine accommodations. Their view of the bayfront truly puts them in the center of it all in downtown St. Augustine. Old City Web Services worked with the managers to create a web site focused on young professionals and wedding parties. Our relationship with the managers makes this our second collaboration together.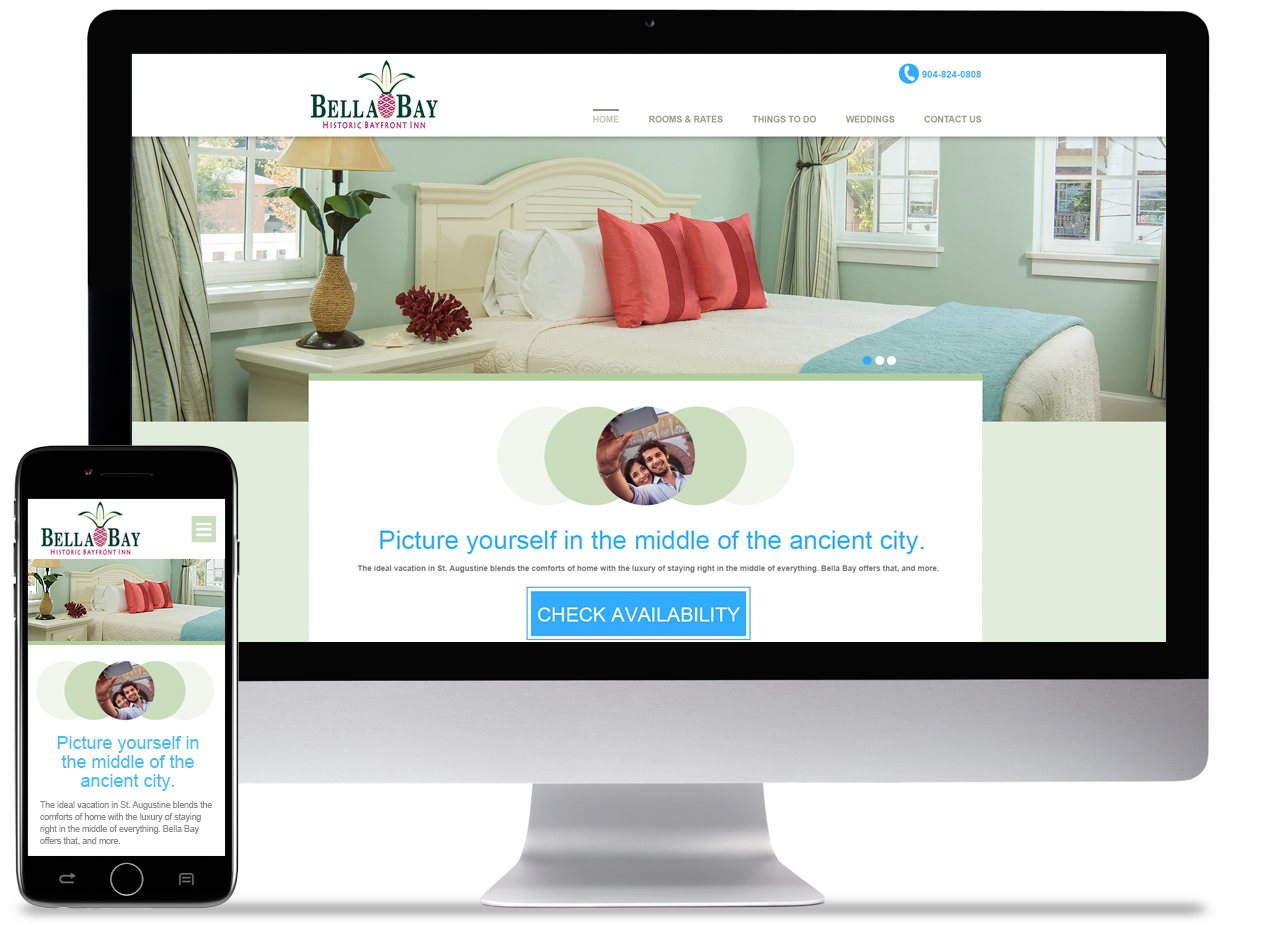 LET'S DISCUSS HOW WE CAN HELP YOU GROW YOUR BUSINESS
Schedule a FREE consultation today!