Boss Oyster
Web Design
Long time Apalachicola restaurant, Boss Oyster came in for a new website design. However, it was discovered that they were in dire need of branding guidance too. Throughout the years the restaurant had created various logos and was currently using all of them. Old City Web Services guided the restaurant in selecting their best existing logo and new colors based on the restaurant building's bright Florida themed design. This both harmonized the website with the restaurant and fit Boss Oyster's modest budget setting them up for future marketing success under their new brand look.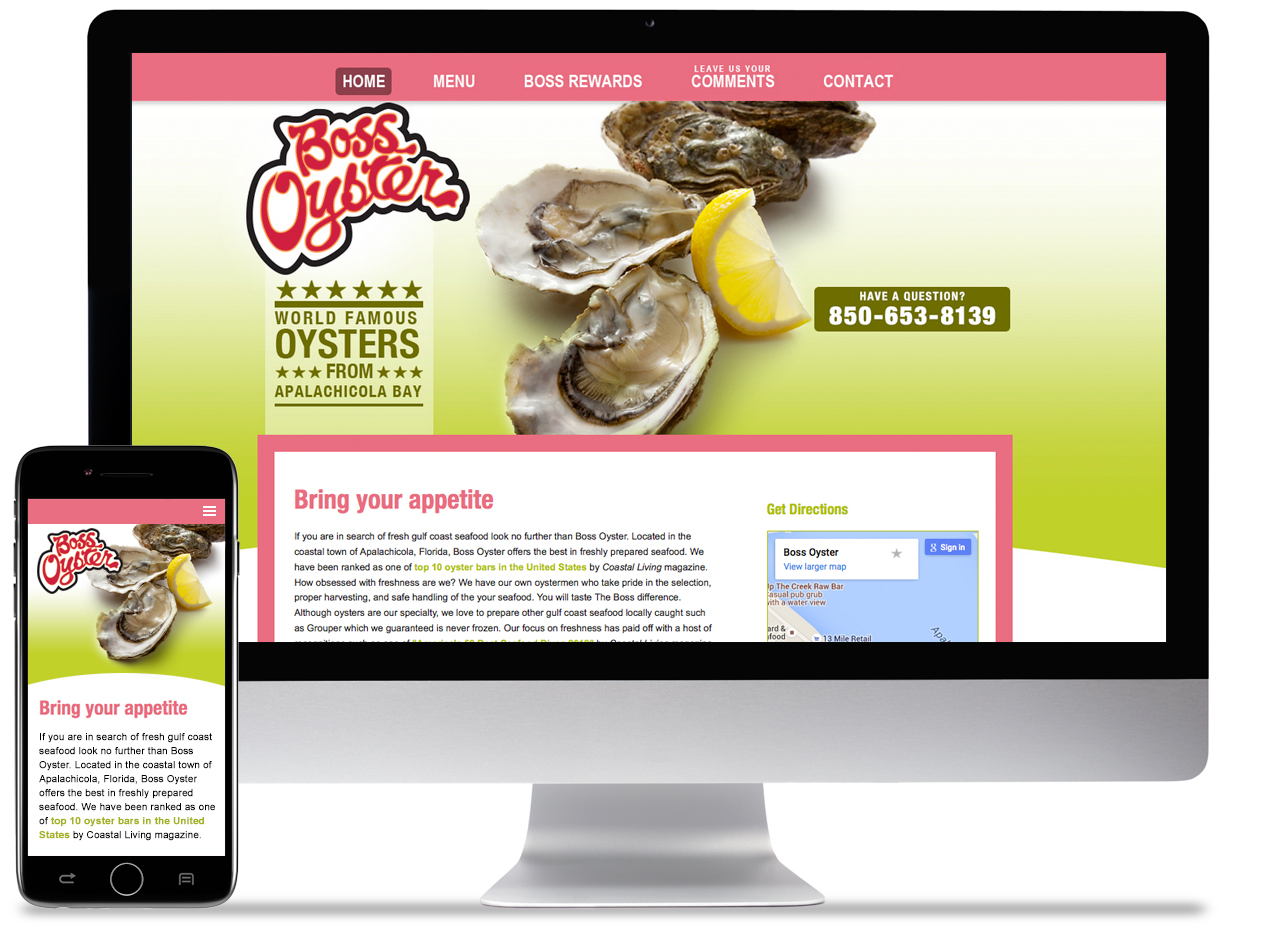 LET'S DISCUSS HOW WE CAN HELP YOU GROW YOUR BUSINESS
Schedule a FREE consultation today!