RV Cooper Construction
Web Design
Our long relationship with the Sykes and Cooper Farms family made Old City Web Services the logical choice when it came time to take their construction business to the next level. RV Cooper Construction had operated in the past on the principle that quality work provided to customers would bring new word of mouth business. For quite a time it did, but changing demographics meant it was necessary to provide a much needed web presence. Old City Web Services provided a platform that allowed RV Cooper to still build new clients through their quality workmanship in a way that speaks to today's customers.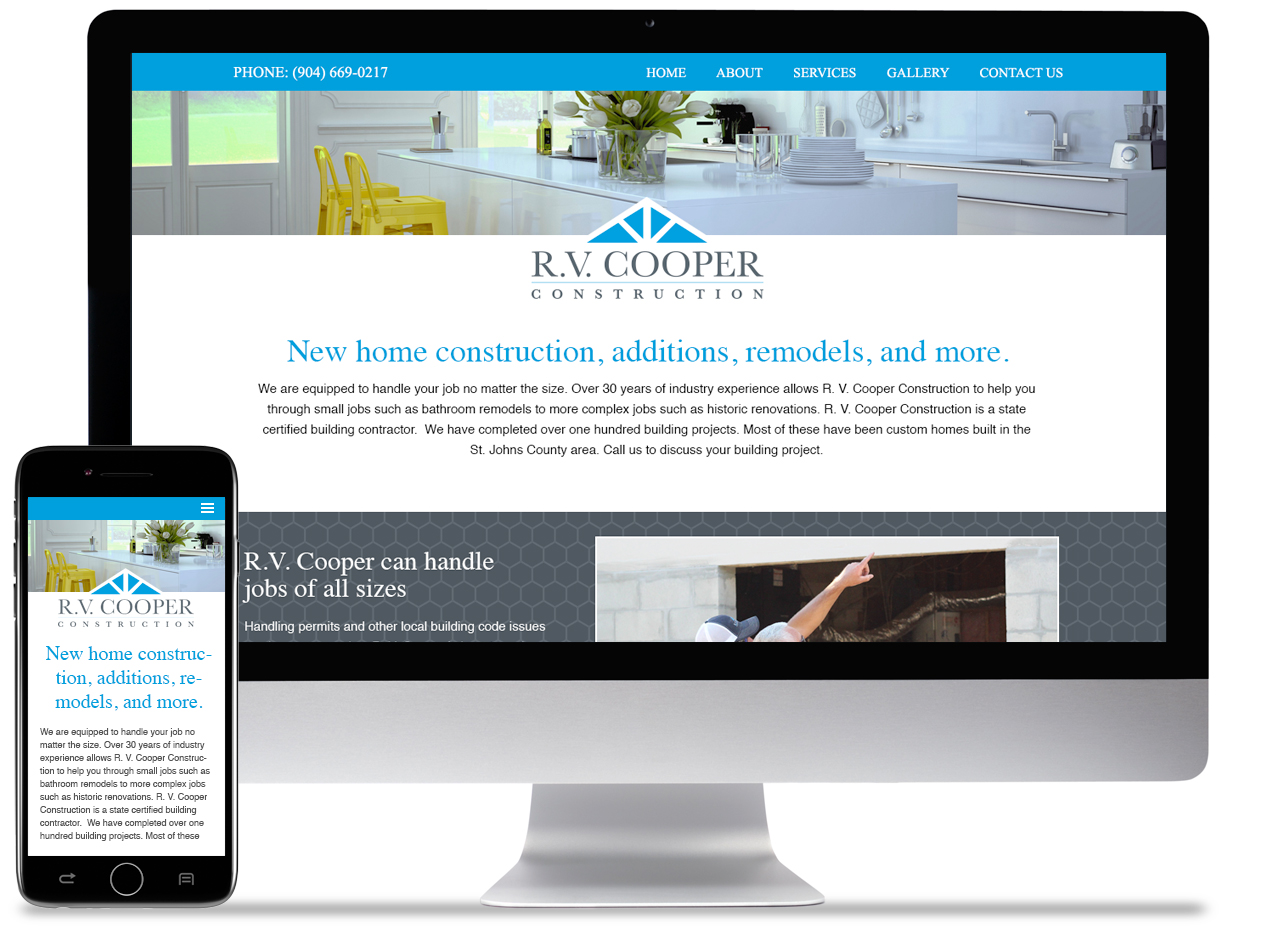 LET'S DISCUSS HOW WE CAN HELP YOU GROW YOUR BUSINESS
Schedule a FREE consultation today!