La Fiesta Ocean Inn & Suites
Web Design
Rich O'Brien is a real estate professional whose realtor career was shaped by the purchase of several investment properties: La Fiesta Ocean Inn & Suites, Beachfront Bed & Breakfast, and several vacation home rentals. O'Brien, a savvy businessman, requested that Old City Web Services redesign two sites that would work to promote each of these distinct properties. The team tweaked the colors of his brand to help users navigate between two sites without confusion. Additionally, they redesigned each site, but kept the interface familiar between the two as to not distract from the active site's user experience. Now, O'Brien has two comprehensive sites that work as a vessel to cross-promote multiple properties.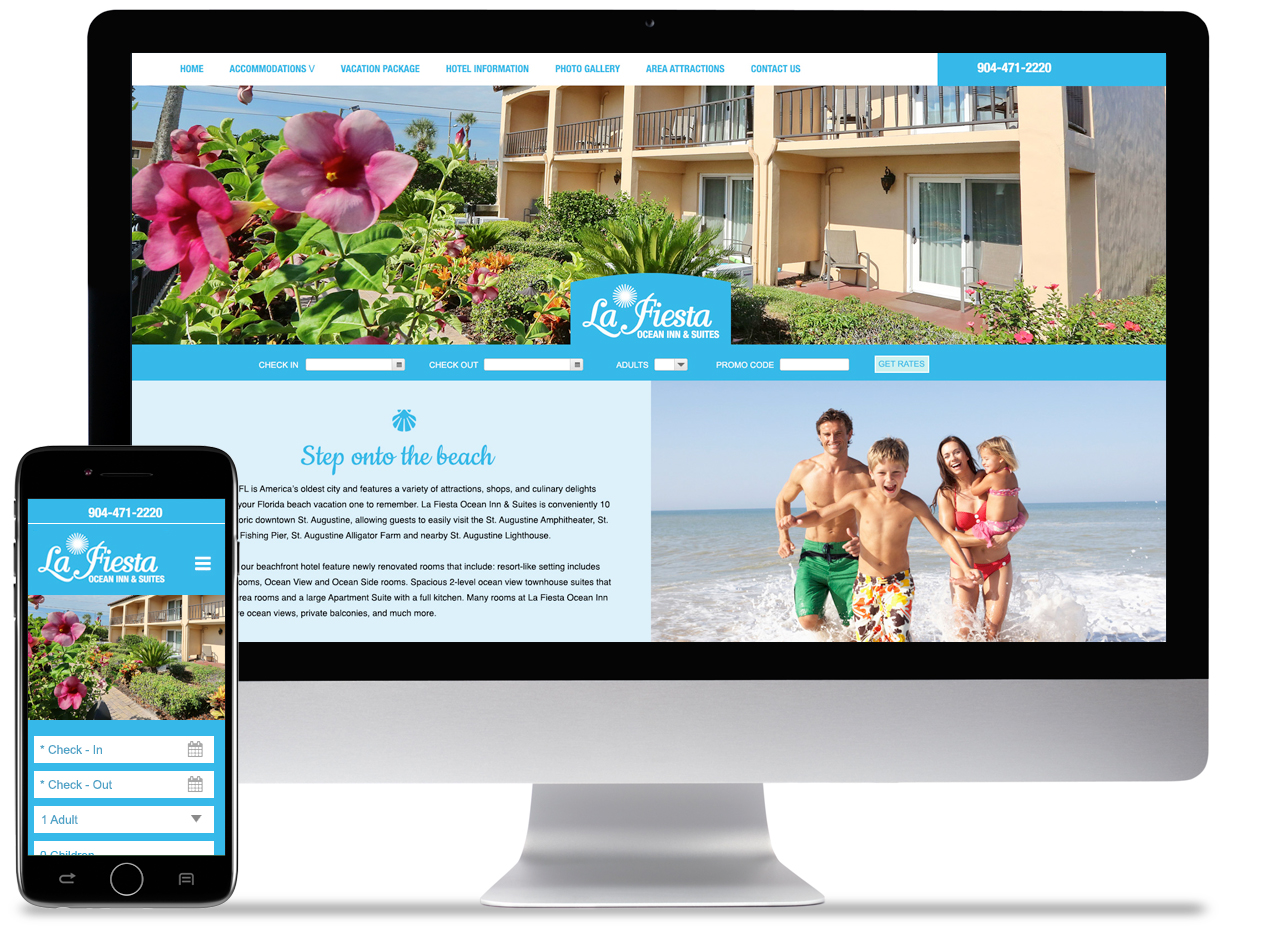 LET'S DISCUSS HOW WE CAN HELP YOU GROW YOUR BUSINESS
Schedule a FREE consultation today!