Rodbender Fishing Charters
Web Design
St. Augustine fishing charters is a very competitive local industry and Rodbender was looking to not just keep up, but to exceed the competition. Owner Chuck Stearns sat with Old City Web Services to address updating both his logo and website. Our goal was to provide a branding that would position Rodbender Fishing Charters as a top-level charter that aligned with Chuck's extensive experience. The logo has been well received, and the website is a much better tool in answering common customer questions with clear, easy-to-understand charter packages.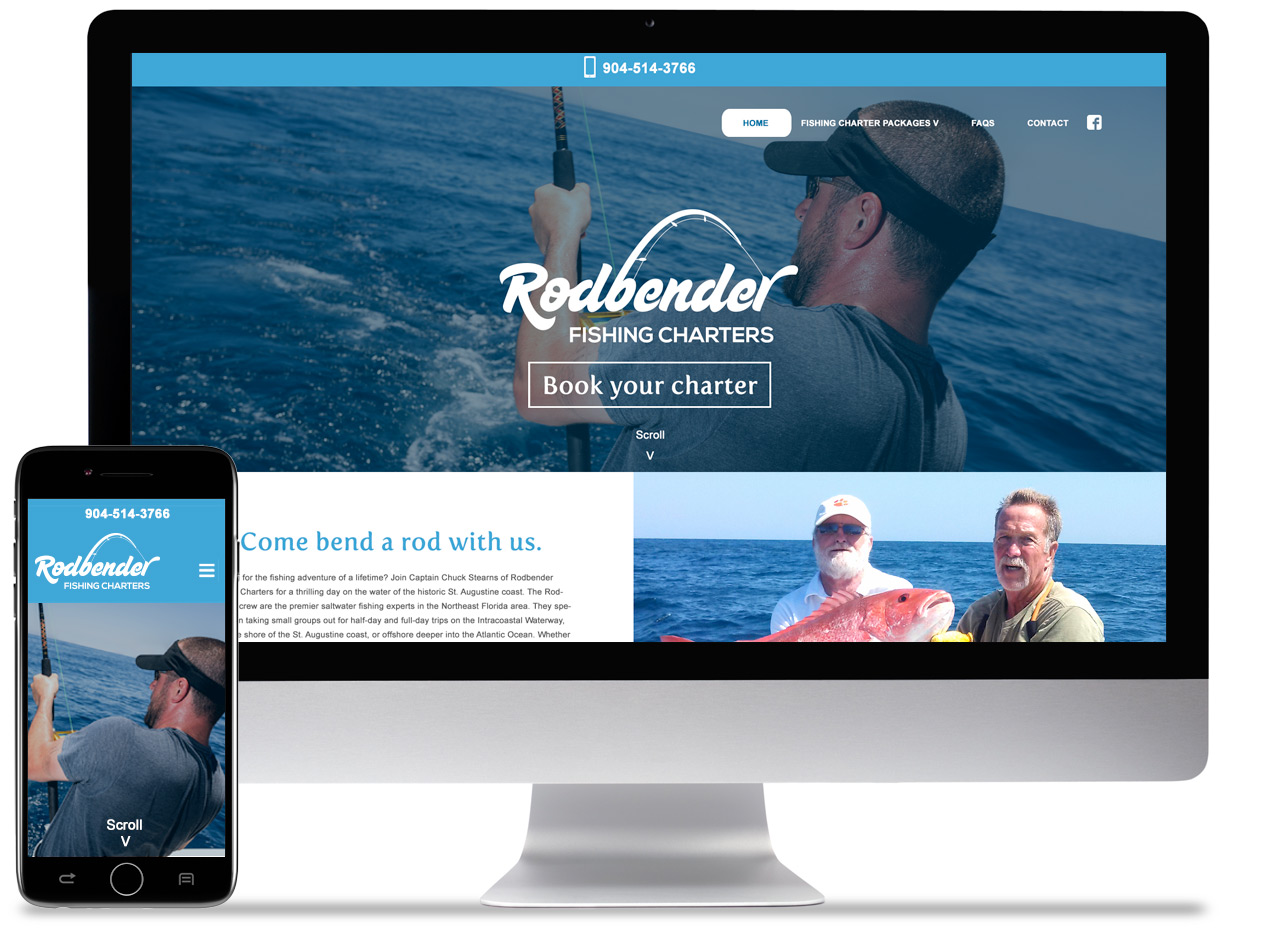 LET'S DISCUSS HOW WE CAN HELP YOU GROW YOUR BUSINESS
Schedule a FREE consultation today!