OldCity.com
Web Design
Oldcity.com has been connecting St. Augustine to the World since 1998. Thousands of visitors descend on St. Augustine every year and Oldcity.com has been successfully introducing them to all that the area has to offer. We've answered the questions of where to stay, what to do, where to eat, along with all the happenings to be experienced in the nation's oldest city. Visitors and locals alike have made our web site their go to web site. Oldcity.com has been often imitated but never duplicated. This has kept us on our toes and has been good all around for the locals and visitors alike in making us a stronger community resource.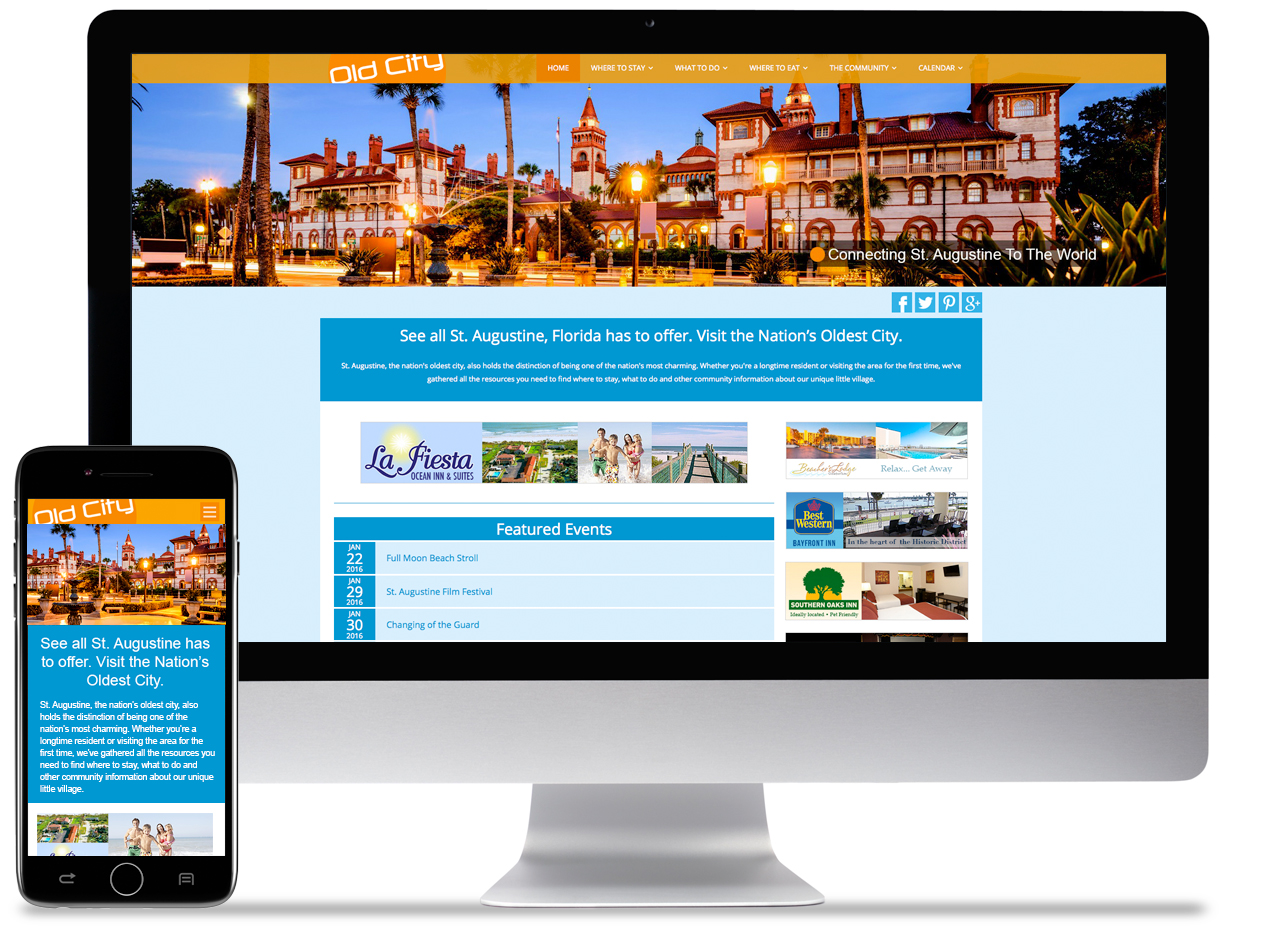 LET'S DISCUSS HOW WE CAN HELP YOU GROW YOUR BUSINESS
Schedule a FREE consultation today!