How Does SEO Apply to My Business?
SEO stands for Search Engine Optimization.  Search engine optimization is the action of making your website rank for search keywords & phrases that pertain to your website/business.  Knowing the basics of SEO will give you a better understanding of how it will improve your online presence.  In plain words, it's quality control for websites by search engines. Search Engines, such as Google, Yahoo, Bing, will scan or crawl your site for keywords and phrases of what viewers are looking for.  If your site has the key words and phrases that viewers are searching for and they are installed properly on your, site it can make your website rank higher sending more viewers and increasing your business.
How Do Search Engines Rank My Website?
Common Search Terms:  These are terms that viewers would type into a Search Engine, Google, Yahoo, Bing for example, to find businesses or services.  An example would be to type "pizza place" in the search area. "Pizza Place" would be the common phrase you would use to find a business serving pizza.  If you are one of those that "serves pizza" you would make sure that it is properly added into your website to increase your ranking instead of hurting your rankings. So it is important to have the key words and phrases in your content as well as other areas of your site.  That is where we can help you.
How old is your site information:  The information on your site should be the most current information that pertains to your business and services. This doesn't mean that you have to update your website every day.  However, if you haven't updated your website in 3 years, it may hurt your ranking on search engines because the search engines see your site as stagnate.  You may add another product or service that your company does and forget to list it on your site.  So make sure all the information on your website is up-to-date and that your website design is also updated and responsive.
Site links:  Having your website linked on another website is like having a recommendation.  Linking should be a more natural thing you do for search engine optimization. Meaning do not try to get links that have no relevance towards your site. An example would be that you have a Pizza Restaurant and you have a link to a Plummer.  Your website is linked on an irrelevant site to your business and could hurt the SEO. Linking  your website on social media or blogs can be very beneficial.  Links show search engines that your website is important and relevant.
Relevant Content: Making sure that your homepage has relevant content about your business is highly important.  Adding your keywords naturally into the content is important too. That way when search engines "Crawl " your website it will see your site as a relevant website. Crawl or Crawling means when a search engine reads or scans over your whole website to file it in their database.  After crawling, search engines will then file your website in a certain area in their database. That way they can reference to it later when someone is looking for your services or business type.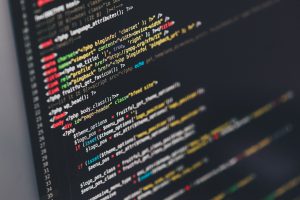 Like Us on Facebook! Follow Us on Twitter!
Need help with Search Engine Optimization? Let us help you with your website. Contact Us Today!