With so many social media platforms out there how do decide on which one is best for your business. The guide below should help with some of the confusion you might have as a business owner. Let's take a look at all the different platforms and how they interact with people.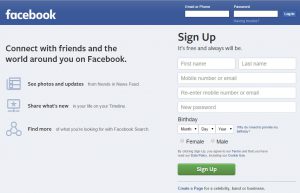 Facebook- Is an open environment where you have the freedom to share and connect. You can upload images, message friends, write post, create events, and share other people's post. Having a business on Facebook you receive a business profile where you can make a post, create events and post things about your business. You also have an "About" section and some nice tools to view how well you are doing on Facebook with your customers. Facebook is for making engaging post so your customers will get involved by liking, commenting or sharing.

Twitter- Is an environment where you can make quick short status post. Twitter only allows you to write something that is 140 characters, able to add hashtags and pictures. You can also "retweet" or like someone's tweet. Instead of friends, like Facebook, you have followers who are able to see all your tweets.

Instagram– This platform you can only upload images, comment or like others images. On Instagram you can only use the app version, it does not allow you to use it on a desktop. This platform you have followers, like Twitter.
Pinterest– Allows users to visually share, and discover new interests by p

osting (known as 'pinning') images or videos to their own or others' boards and browsing what other users have pinned. This site is very popular with women.
LinkedIn– Is a network y

ou can connect with other professionals. You create a personal profile and list all the place you have worked and connect with other people in varies professions. It's kind of like a big resume connector. This platform's focus is on the person and their professional experience rather than your business.
If you are still struggling with understanding or even with setting up a Social Media for your business, we are here to help. Get in contact today to get started!